"It is almost embarrassing to admit that a little device like a pedometer has made me more accountable for my own health," says Ken Schmid, Senior Vice President, Finance at KONE Americas.
Schmid is not alone. Increasingly, people are relying on devices to get health conscious. But as stress begins to take a toll on the minds and bodies of the working populace, companies, like KONE, are taking a collaborative effort to help employees stay healthy. KONE's global Elevate Your Health program is a case in point, which focuses on being aware, being active and being responsible, and gives countries the liberty to come up with ideas to activate employees.
Take for instance the 'One Billion Steps Challenge' in the Americas. KONE employees at Canada, United States and Mexico – are walking toward better health by taking one billion steps all together. "It may sound unattainable but when you break it down into individual steps – a minimum of 3500 daily steps per person – it's very achievable," says Schmid.
The initiative was launched since walking is an activity that most people can do. It doesn't require any special equipment or facilities, just a good pair of shoes. In addition to maintaining healthy physique walking can also reduce stress – especially when done outdoors in enjoyable surroundings.
On a personal note, Schmid says - "I started out a few years ago with walking and soon graduated to jogging, biking and using an elliptical machine along with weight lifting. Now I am more focused on my diet." The result? "Lower blood pressure, weight loss, greater energy, productivity and a much more positive mindset," he admits.
MOVE A LITTLE
"Being active and taking care of the body together with healthy eating and enough sleep. Often that's all it takes," says Tuulia Saario, Head of Occupational Health and Well-being at KONE HR Finland.
She notes that with little extra effort, work related injuries such as back and neck pains can be reduced or eliminated. "Many people believe that stretching is important but it can actually be better to activate the muscles. Simple exercises like squats and rotational movements can really benefit those who spend a large chunk of the day in a stationary position sitting by a desk or doing physical work," Saario explains.

Apart from physical health, Saario thinks a friendly work environment has a central role in general well-being. "Coffee and lunch breaks or weekly meetings are a good way to get to know colleagues and share information. Face-to-face interaction is important and increases trust and well-being within the community," she says.
HEALTH MATTERS IN INDIA
In India the word Suraksha means 'Total Well-being' and that is precisely where the focus has been for the past four years. KONE employees in offices across the country are encouraged to take part in a wide range of activities including cycling, trekking, meditation and even laughter yoga. Informative health camps and check-ups are being arranged regularly and a handbook providing handy tips for healthy eating and holistic well-being was launched in 2014. "We are collaborating well across departments and reiterating the growing importance of personal well-being," HR Director J. Kabilan, says.
With the Employee Assistance Program, which was launched in 2012 in collaboration with an external partner, counseling services are also being effectively used by the staff. "A few of the employees have benefitted from these sessions and quit smoking or stopped drinking alcohol and the impact it has created in their family life is very heartening and satisfying," says Kabilan.
KONE's global 'Elevate Your Health' program has led to several local initiatives that are rewarding to say the least. Employees across continents are pleased.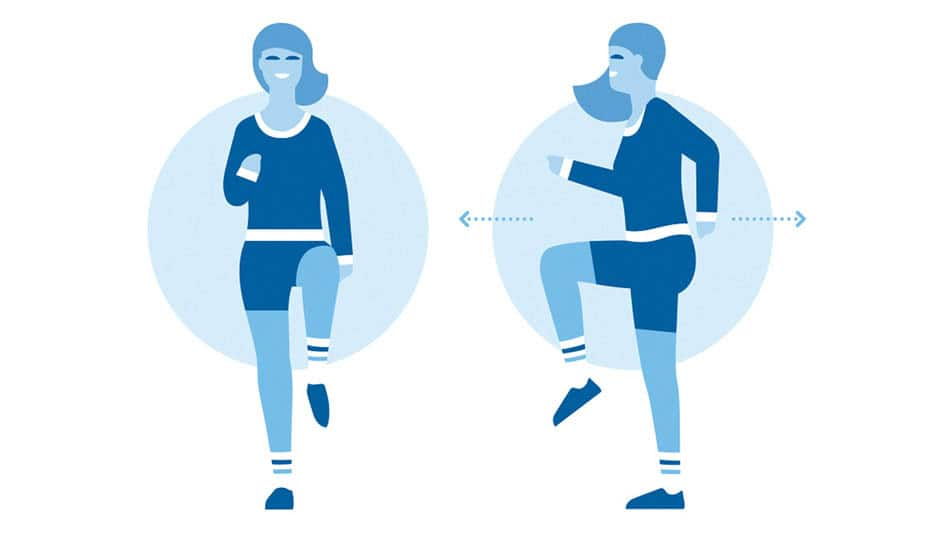 Make a habit of performing these three daily exercises to energize the body and mind. You can even do them together with colleagues during a break.
1. Start off marching on the spot and then march forwards and backwards. Pump your arms up and down in rhythm with your steps, keeping the elbows bent and the fists soft. Keep going for 3 minutes.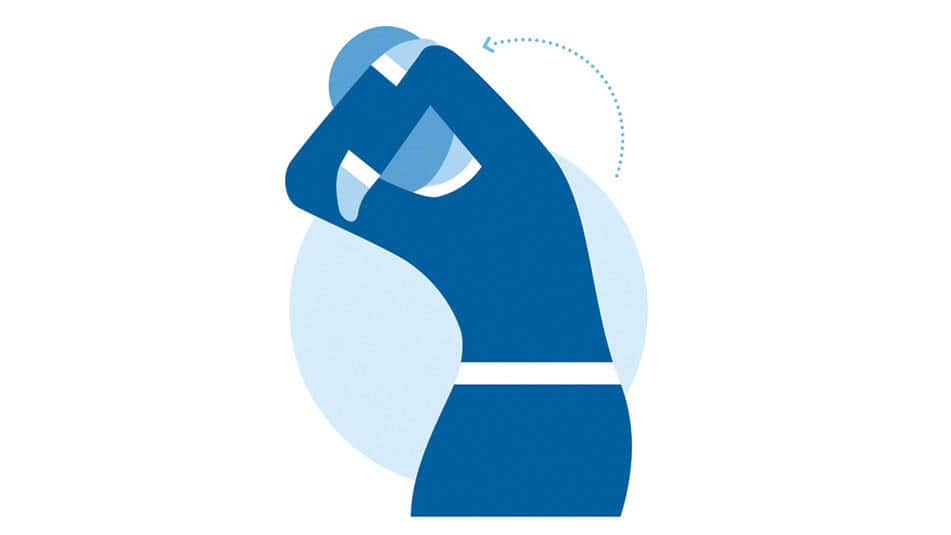 2. Place your left hand on your right elbow as shown and gently stretch. Hold for 8–10 seconds and then repeat for the other side.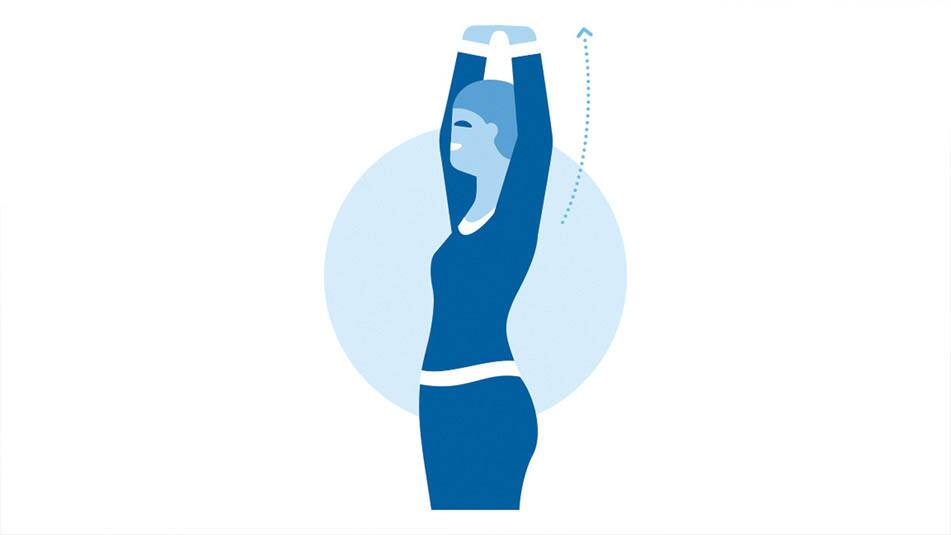 3. Stand up and stretch your arms above your head and interlock your fingers. Hold for 15–20 seconds.